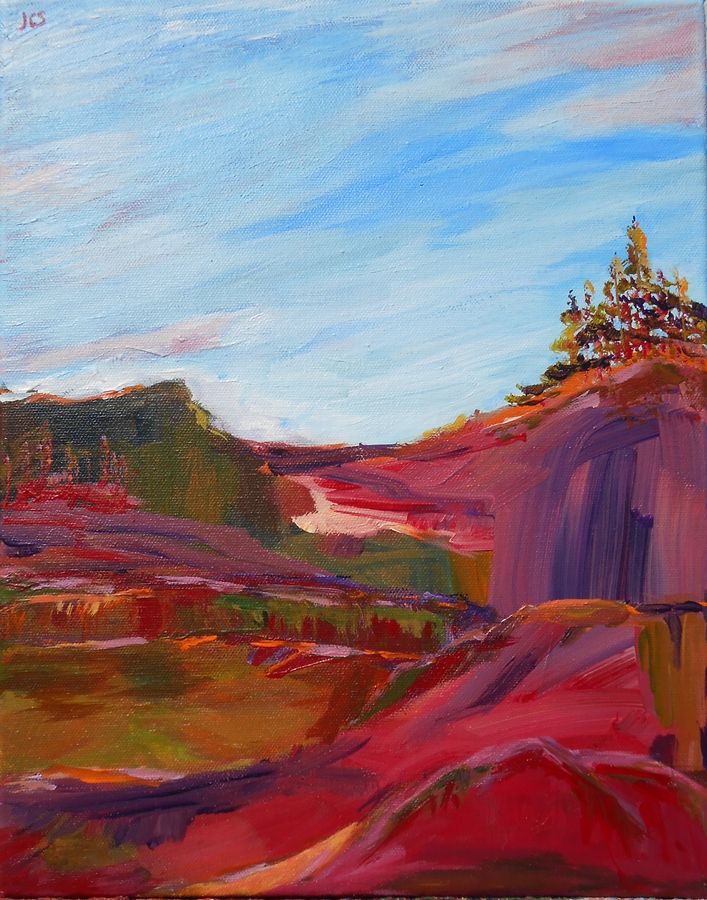 After a train excursion I painted this landscape in my studio, I remembered glimpses of landscape during that adventure and the patterns of the hills. It usually starts with trees, they all have different personalities and then the mountains, sky, and color.

I tried to make the strokes of the painting as expressive as possible.
During the process of painting I was listening to the news in the background.

Somehow the original color patterns I started with changed, I think the colors and texture where influenced by the sounds I heard.

Breaks in the news cycle can be full of drama….and hopefully not to much misfortune.
It's interesting how all are life experiences, even the subtle sounds can come together in your artistic process.